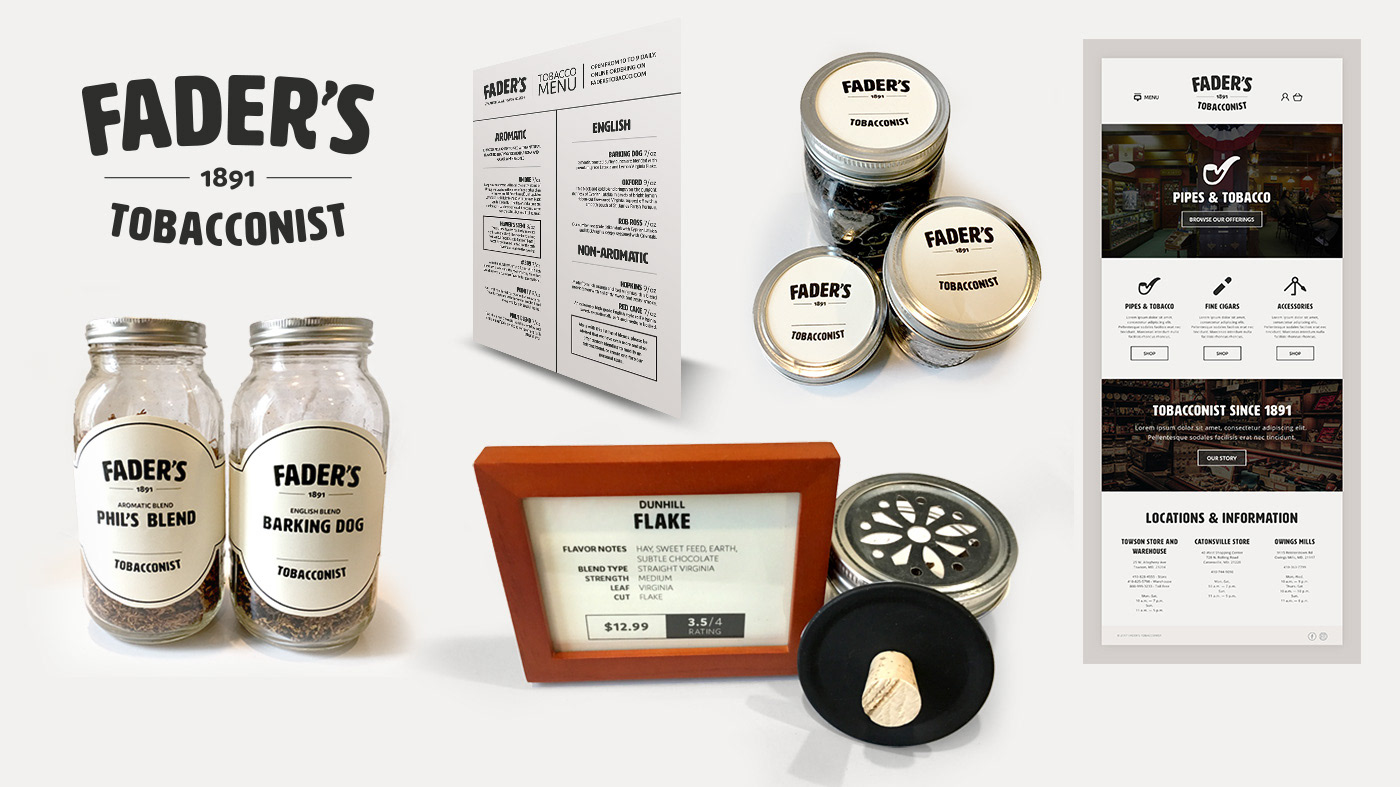 I created several mood boards to inspire the Fader's rebrand. All of the materials, artifacts, and textures came from a couple design aesthetics. I wanted to bring the natural colors of wood, and tobacco leaves into the brand pallet. Secondly, after conducting my research, I realized that the Fader's brand needed to reflect the nostalgic time when pipes and cigars were in their heyday, the 1950's. One photo in particular was especially inspiring, the hand painted window sign that says, "Stewed Eels." Just look at that precision, the simplicity, the non-obtrusive clarity of the window display. It's beautiful, it's old-world, it's that old country general store, it's from a simpler time, and it also happens to be stewed eels.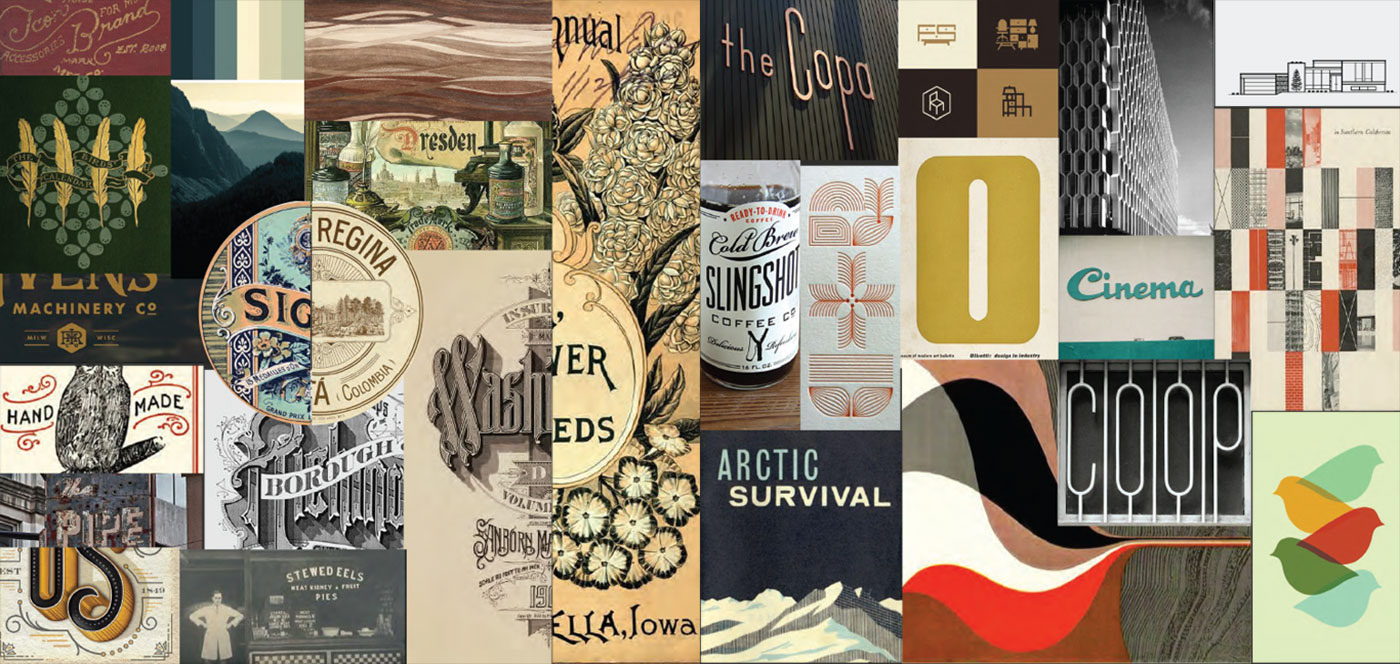 The Logo
The Fader's logo has a mid century look, and is a nod to hand painted store front signs. The subtle pipe shaped apostrophe, or "a-pipe-strophe," sticks in people's subconscious and sets the logo apart. The logo can be used in its full form, or by itself. It can also be split vertically, making it the perfect place to write down the name of a blend.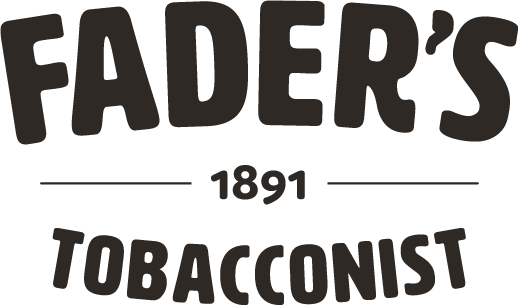 From left to right, top to bottom. 
Blendvelopes
Due to some coming FDA regulations, tobacconists that create their own blends of pipe tobacco, could face thousands of dollars in fees for each "new" blend. So I developed a simple retail solution called blendvelopes. Now the tobacconist can create their new blends, easily portion out the ingredients, and provide customers with all the components they need to put their blend together at home.
Bulk Jar Labels
Every tobacconist needs to sell bulk tobacco and Fader's carries a lot of commercial, and house blends in their shops. Theses labels tell you the name of the blend, and the type of blend it is just above that.
Take Home Mason Jars
To most popular way to store tobacco is in glass mason jars. Mason jars are not only a great storage solution, they also look cool and are very inexpensive. So I created round paper labels for the tobacconist to write the name of the blend the customer is purchasing and for them to date the jar.
Cigar and Pipe Tobacco Signs
Alongside each box of cigars is a framed paper plaque that includes the current Cigar Aficionado rating 1-100 (if 90+), short sentence description of the tasting notes, country of origin, body, ring gauge, filler, binder, wrapper, and price.
Alongside each pipe tobacco tin is a framed paper plaque that includes the current TobaccoReviews.org rating 1-5 (if 4+), short sentence description of the tasting notes, strength, blend type, contents, cut, taste, and room note. 
The first thing a pipe tobacco smoker will do after opening a tin, is regard the aroma of the tobacco, this is called the tin note. Since tin note is a very important aspect of choosing a pipe tobacco, a small amount of that tobacco will be available in a small mason jar with a magnetic lift off top that reveals a vented opening. This allows the customer to easily get the tin note of the closed tobacco tins before purchasing them.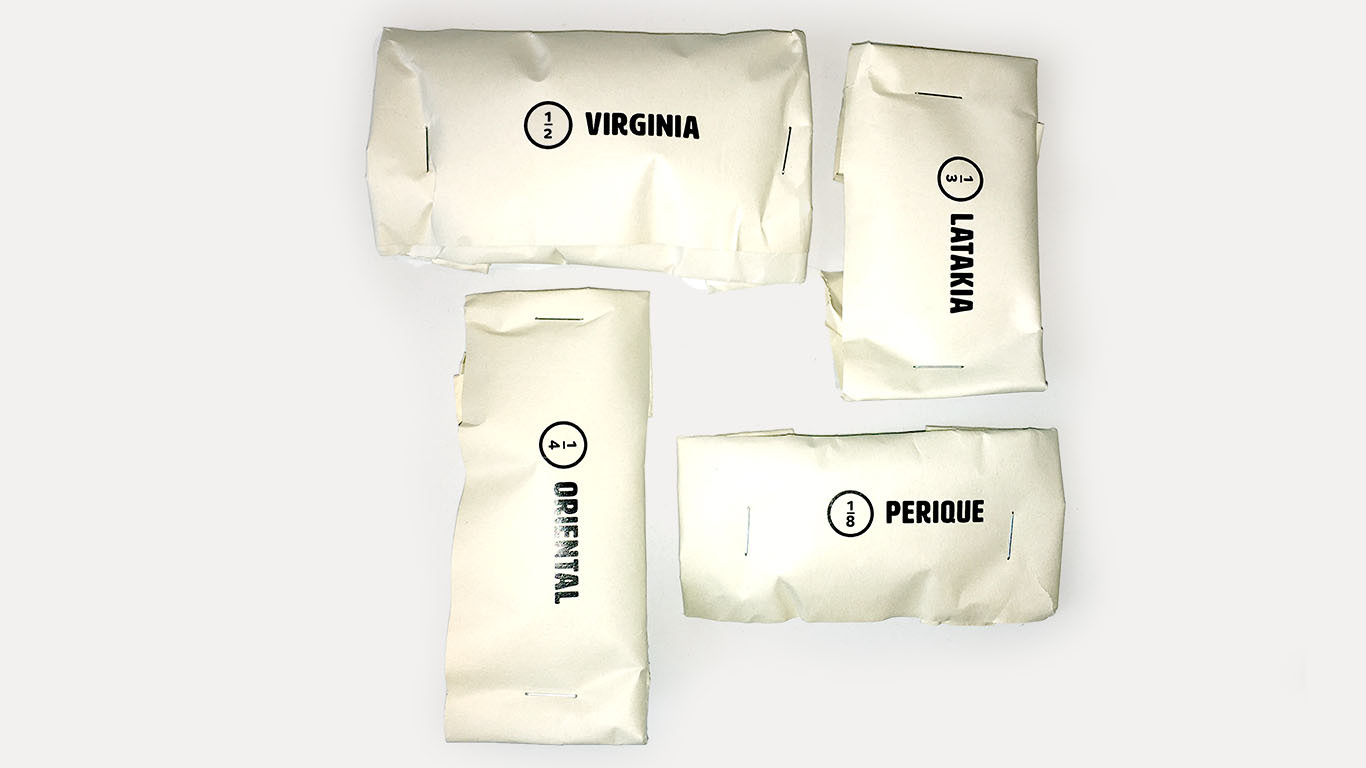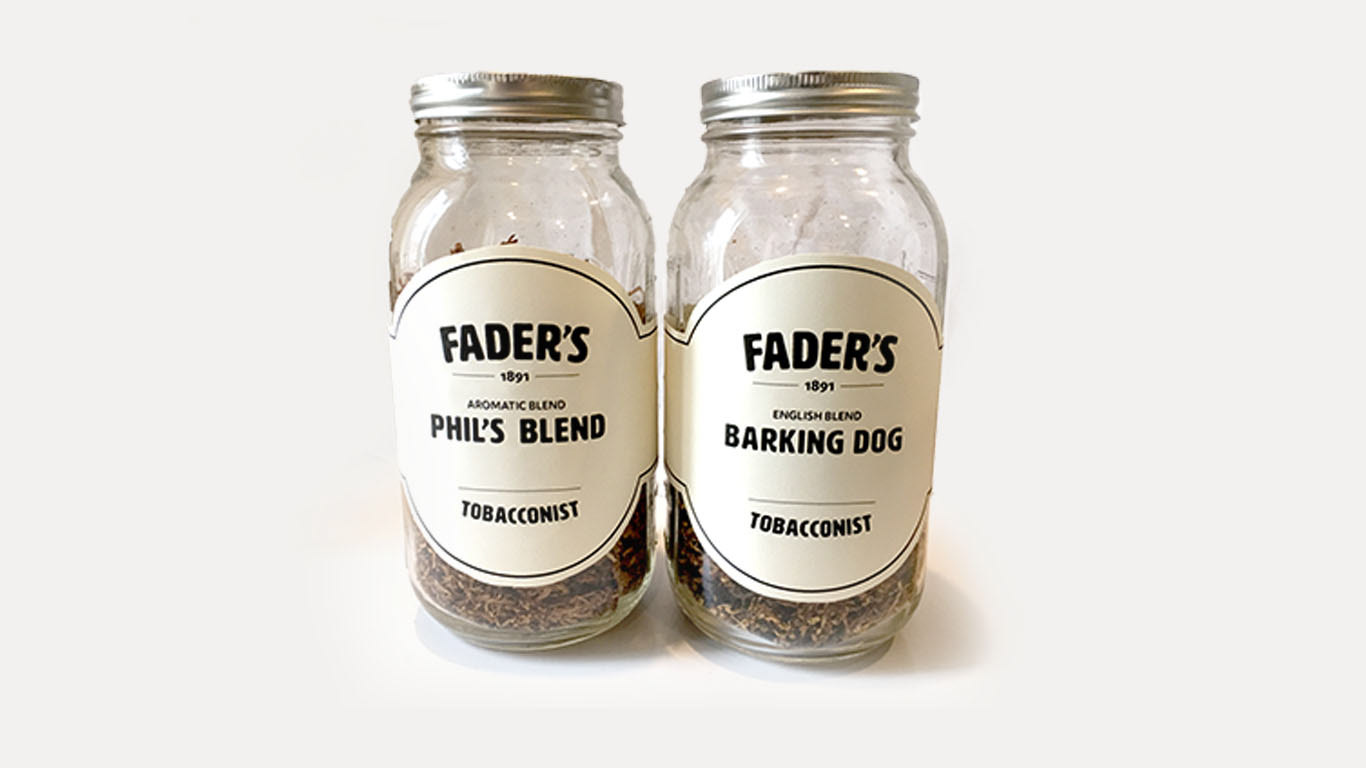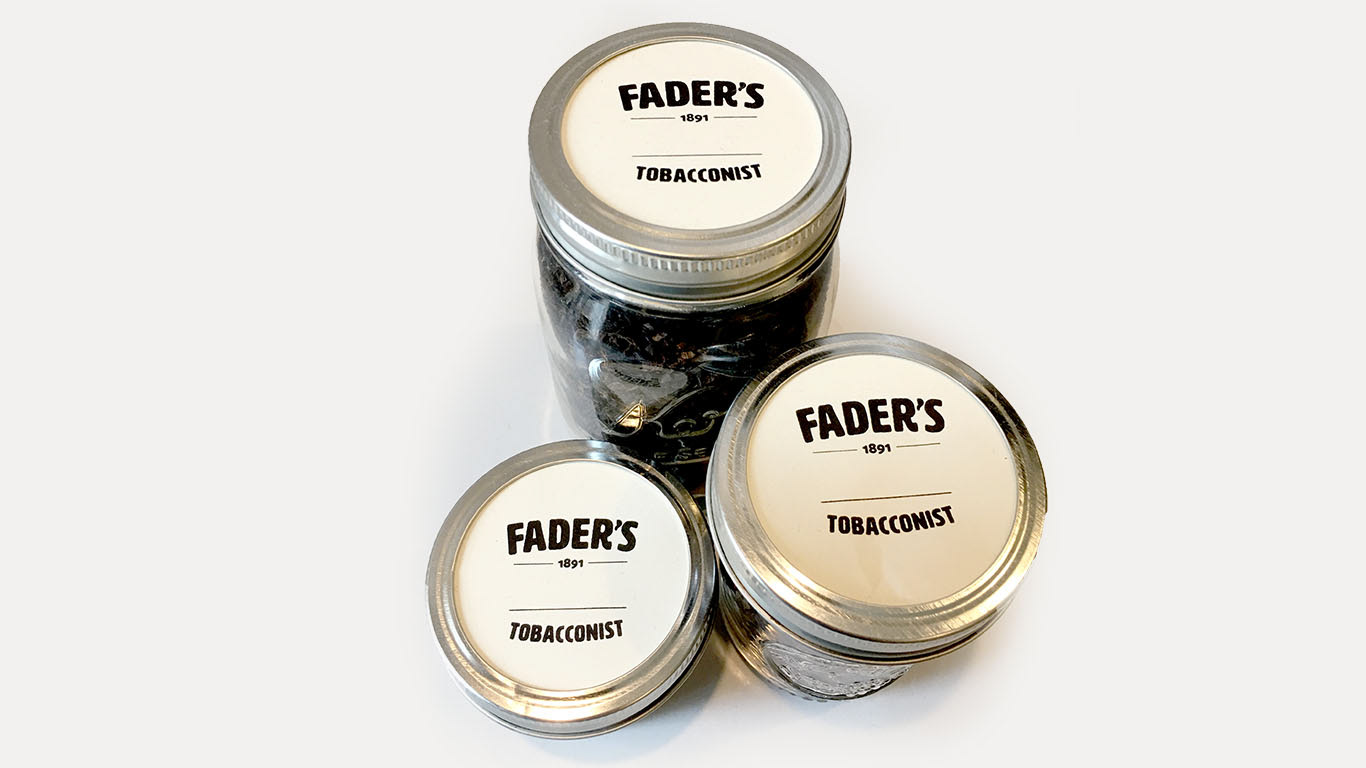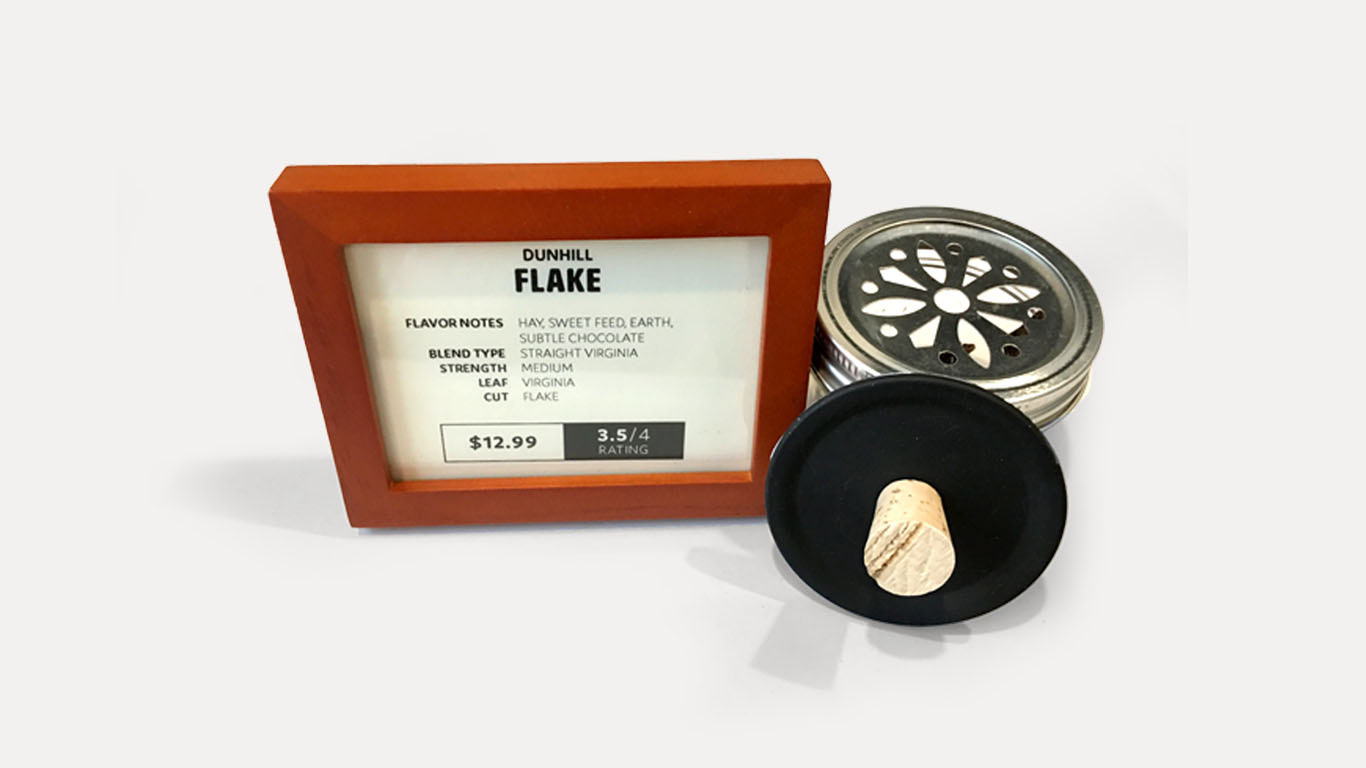 Website
Customers who search online for cigars or pipe tobacco related products may come into contact with our brand through social media accounts, business review sites, or our website. The Fader's website needs to be a digital extension of the brand. It is essential to have an online presence that conveys the company's brand image, and give useful information for potential visitors to the stores.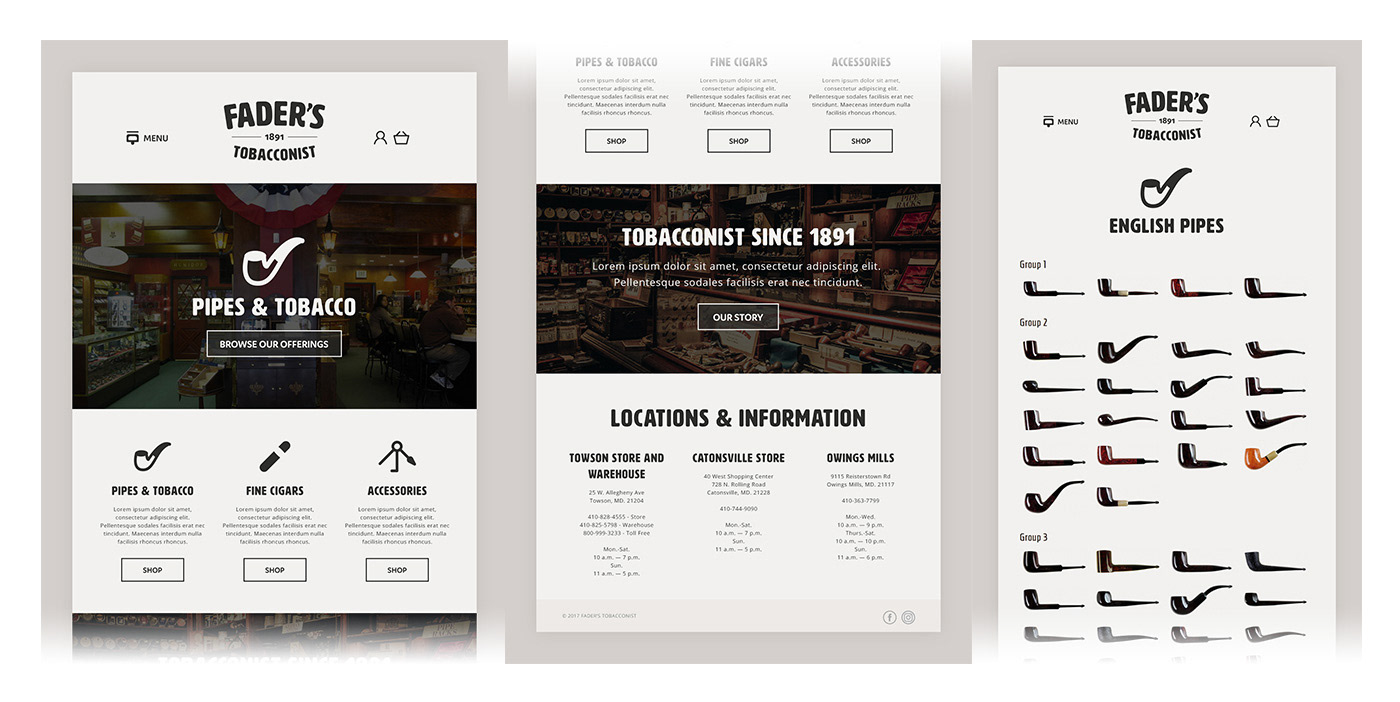 Fader's customers will be able to enjoy a tasting bar for pipe tobacco and the labels and signage are an essential part of the experience. Even if they don't have their own pipe with them, a corncob pipe will be provided. Customers will be able to try up to five different kinds of tobacco at the tasting bar based on the tobacconist's recommendations. This will get the customers involved in the process and give them the chance to try different blends. This will also create an atmosphere of involvement and community that other customers will enjoy while in the store, and may attract passersby into the store.